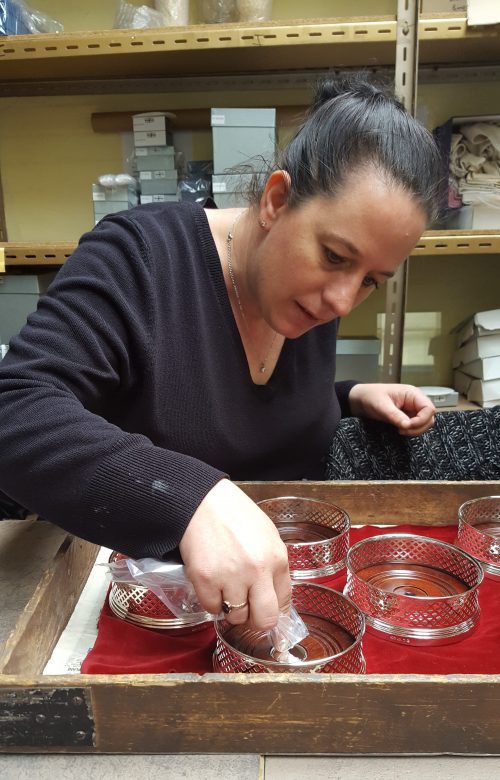 Meet our lovely warehouse assistant – Sharon Gamble. She reveals all about juggling motherhood with working life…
Q. So Sharon what do you do at Broadway Silversmiths?
A. I have been here a year and my job is to view, pick, pack and dispatch orders.
Q. What has been your most memorable moment at Broadway Silversmiths?
A. Probably getting the job here in the first place!
Q. If you met William Broadway (the founder of the company) what would you say?
A. Why silver? What made you go into silver?
Q. What do you do in your spare time?
A. Cook, clean, housework, shopping – oh and sleeping which is very rare as I get busy with the kids.
Q. What's your favourite cuisine/food?
A. Italian, but I do really like a curry.
Q. What's your favourite drink?
A. A cup of tea.
Q. What's your most embarrassing moment?
A. I can be quite clumsy. I once slipped in the playground full of school kids.
Q. Describe what it is like working at Broadway?
A. Everyone is very approachable and friendly. They are all lovely.