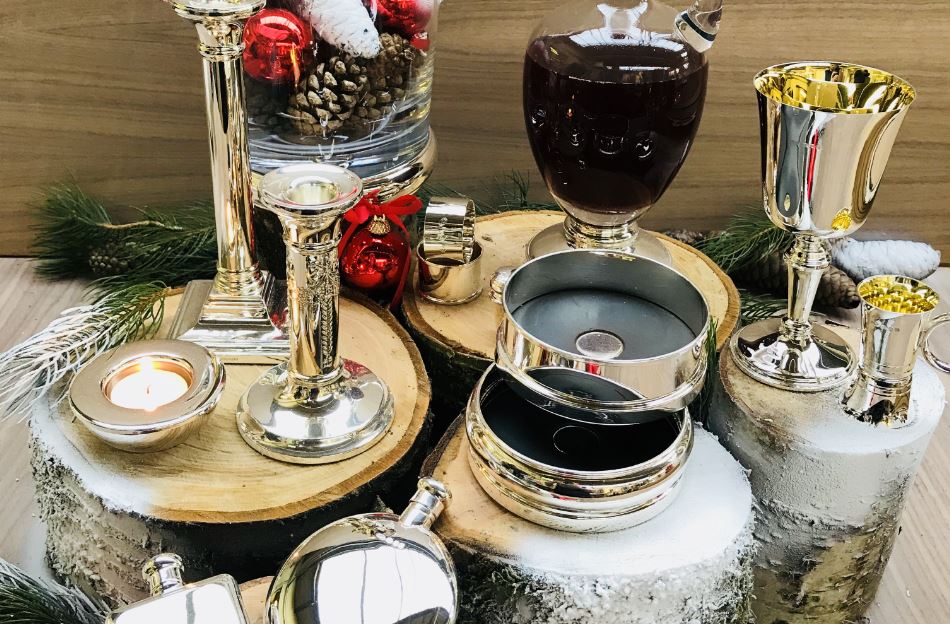 It's only eight weeks until Christmas! As such, we've now entered our busiest time of the year, so we're encouraging all of our customers to make any orders as soon as possible, to avoid extended waiting times. If you need any help or guidance on your orders and waiting times, please feel free to call us and our team will be happy to advise. Here are some of our favourite and most popular items during this time of year –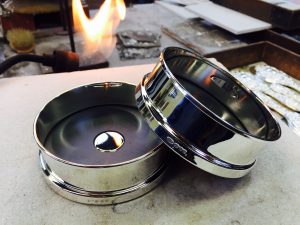 The perfect accompaniment to the ideal tabletop setting. Specifically designed to contain wine and champagne bottles, our coasters come in many styles and patterns with both wooden and slate bases. The inner disk can also be hallmarked, so do call to enquire about this service.
Gift Sets: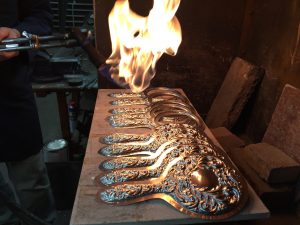 Both our ladies and men's gift sets are particularly popular at this time of year. Our Victorian pieces within the ladies range, containing mirrors and brushes, offer something unique for the dressing table. The embossed design spans decades and we continue to manufacture these pieces using the original Victorian dies and techniques.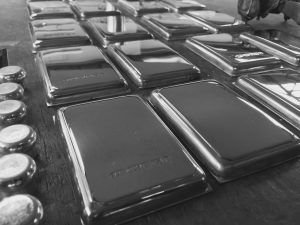 Traditionally, one of our most popular items across all retailers, our hip flasks are perfect as an unusual and different gift. All of the associated parts are assembled, by hand, in our factory and the hallmarks are clearly visible towards the bottom of the piece.